Our vacation rentals in La Bourboule
Ideal campsite for spa therapists on the Sancy massif
Ideally located if you're having a spa treatment in one of the famous thermal baths of LA BOURBOULE or Le Mont-Dore, our Les Clarines campsite in La Bourboule welcomes you during your stay, offering comfortable mobile home rentals in a calm, leafy setting.
We offer special rates if you come to the region especially for your treatments.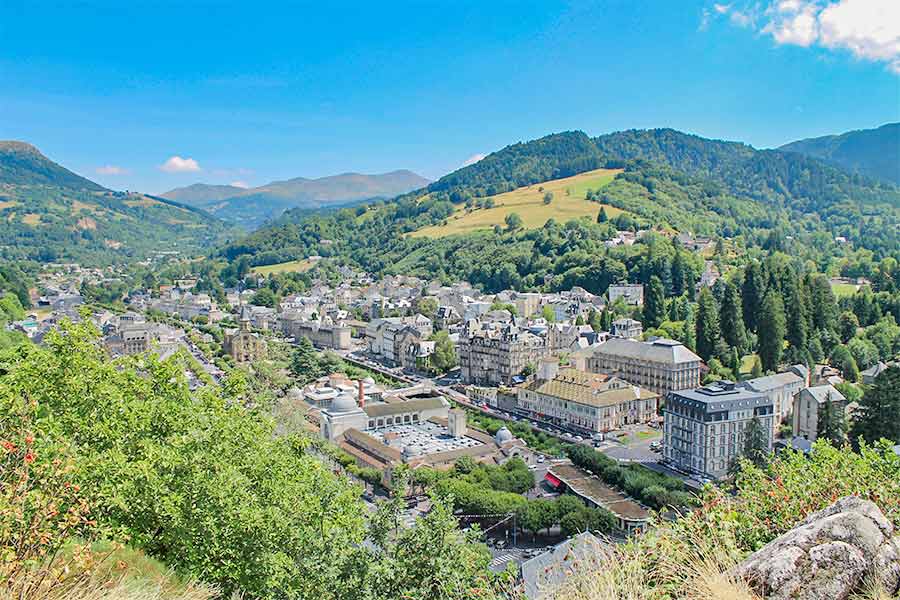 Your spa treatment at La Bourboule or Le Mont Dore
In addition to its exceptional natural resources and numerous tourist destinations, the Massif du Sancy is also known for its two renowned spa resorts:
These establishments are open most of the year, and offer a wide range of formulas to help you take care of your body and treat certain respiratory or dermatological conditions.
Our 3-star campsite is located just a few kilometers from both centers, making it the perfect vacation spot for the duration of your cure.
Our rental accommodation for your spa treatment
Low-cost mobile homes in a relaxing environment.
If you're coming to the Auvergne region for a health cure, we recommend that you contact us for a low-cost mobile home rental.
At any time of the year, we offer you special rates for your spa stay, and a range of facilities to suit your every need.
As our Les Clarines campsite is frequented by many curists and hikers, you'll enjoy a serene and soothing setting to give you all the rest you need.
Please do not hesitate to contact our team if you would like any further information about our hosting solutions or rates. You can reach us by phone on 04 73 81 02 30, or via our online form below. If you'd like to make your booking now, click on the "Online booking" button at the top of the page.
If you wish, we can store your vehicle during your trip.
Campsite rentals, pitches and rates