Family campsite in the heart of the Sancy massif
Welcome to camping in La Bourboule
Les Clarines will welcome you from Sat Dec 17, 2022 to Sun Oct 15, 2023.
Our Les Clarines campsite is a family-run business where smiles and good humour are the order of the day. We are at your disposal throughout your stay to respond promptly to your requests, and do our utmost to ensure that our facilities are clean and well-maintained.

Our aim is to make your camping vacation a real success, punctuated by soothing, enjoyable and fulfilling moments.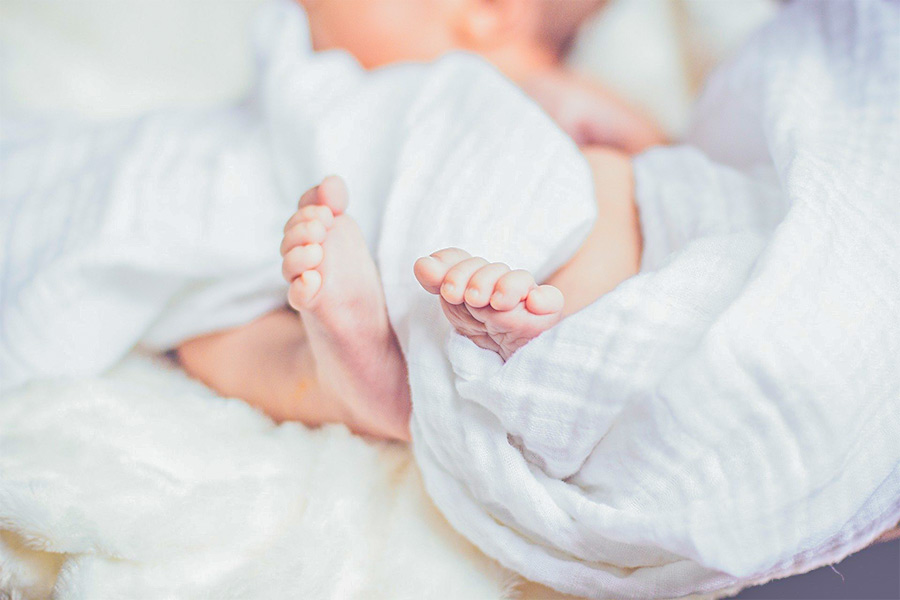 All our services for your comfort at the campsite
Additional rentals
You've rented a mobile home at Les Clarines, your car boot is full and you've still got baby's things to pack! Don't worry. As part of its Famille Plus label, Les Clarines campsite provides cots and baby chairs. This service is completely free of charge. Please call us to check availability (limited quantities) and reserve this service.
You didn't expect it to be so hot at Les Clarines, and you didn't bring a fridge with you! We have the solution. At Les Clarines, our campers can rent refrigerators for €5 a day. Please call us to check availability (limited quantities) and reserve this service.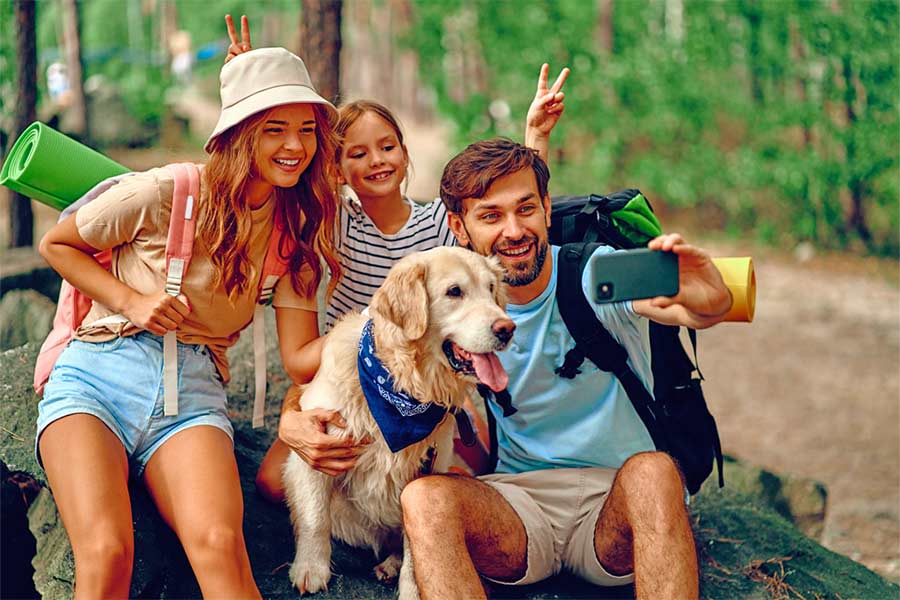 Travel with your pet
Visit pets are welcome at Les Clarines campsite.
Traditional campsites: dogs and cats are accepted at an additional cost.
In mobile homes: only 1 dog allowed. Cats are unfortunately not allowed for reasons of allergy risk (nor are any other type of animal).
Order your breakfast
Le Camping, in in partnership with LA MIE CHARLY offers you a bread and pastry delivery service. Simply place an order and pick up your fresh bread from 9am every day of the week (except Sunday). A la carte: baguette, pain au chocolat, croissant, raisin bread…
Shopping nearby
The campsite has no grocery store or restaurant.
However, 100m from the campsite you'll find an Intermarché supermarket open every day, including Sunday mornings. The supermarket includes a hot-spot for bread and pastries, a fuel station and gas depot, as well as a DRIVE.
This service allows you to pick up your groceries as soon as you arrive!
The center of La Bourboule is 1500m from the campsite. You'll find shops of all kinds, lively bars, brasseries and gourmet restaurants, cinemas, …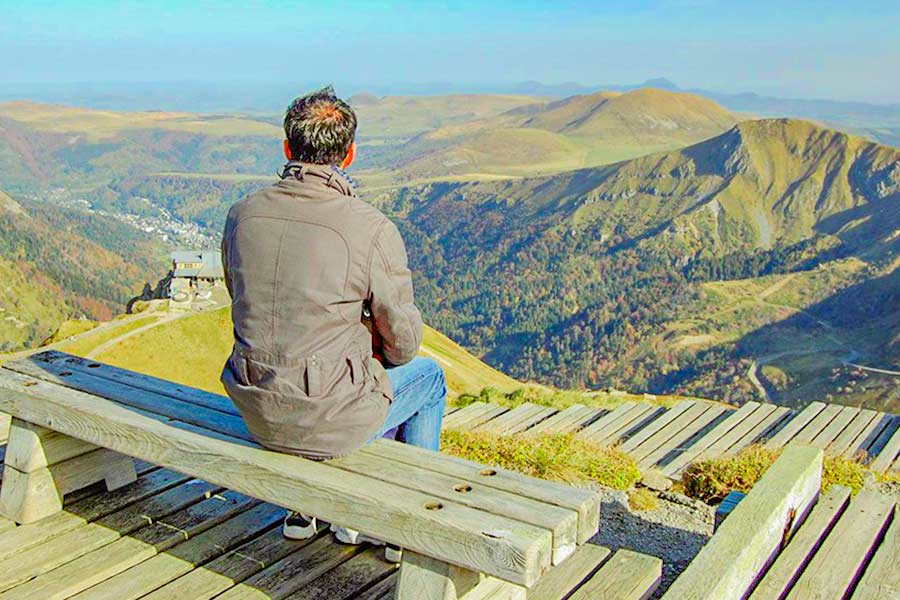 Camping with activities in La Bourboule
As the campsite is frequented by many curists and hikers seeking peace and quiet, there is no organized entertainment.
However, you will find activities and and a number of facilities to keep you entertained .
At the campsite reception, we can offer you :
Ping-pong racket,
Badminton racket,
Volleyball,
Petanque triples,
Finnish bowling,
Board games
The principle is simple: for a deposit of €10, you can play for 1 hour.
Playgrounds for the little ones
To satisfy the little ones' need for adventure, the campsite has 2 play areas with citadels, slides and tunnels!
These play areas are reserved for children under 12.
Sports fields at the campsite
Take advantage of your stay to stay in shape in our new OUTDOOR FITNESS area!
You will also discover on the campsite :
a covered area ping-pong tables,
a volleyball/badminton net,
a petanque pétanque
Don't hesitate to borrow balls, rackets and other games from reception.
For the more experienced, come and rideour mountain bike trail. Helmets must be worn!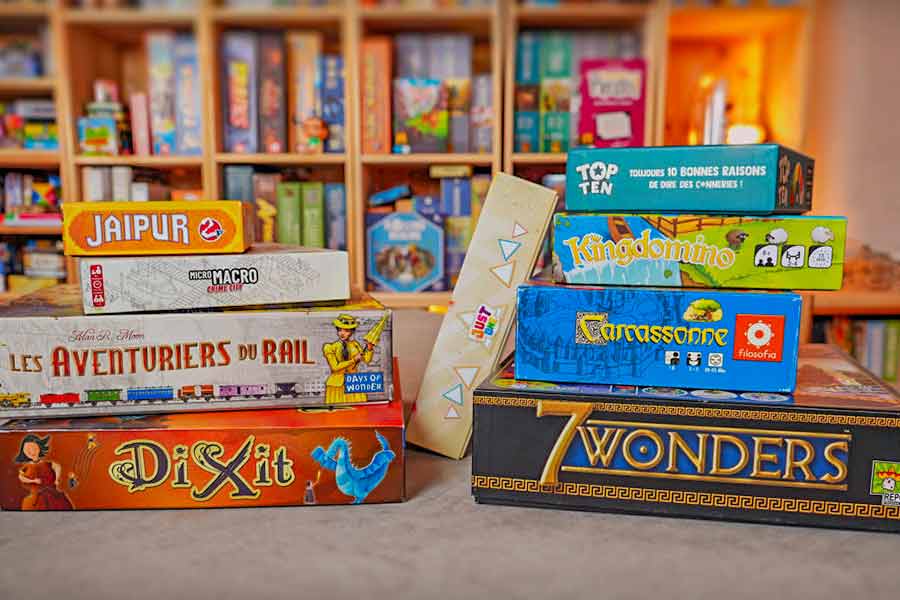 Leisure room
On the second floor of the building opposite reception, you'll find an entertainment room where you can :
enjoy television ,
you connect to the "wifi" network network and benefit from a totally free Internet connection,
read the books available,
play a few board games for all ages,
use vending machines for hot and cold drinks, cakes and sweets,
admire the mountain view from the terrace.
This room is self-service from 9am to 10.30pm. For everyone's comfort, please respect it.
The welcome drink
To get your stay off to a good start, the Clarines team invites you to a welcome drink !
This moment of conviviality is also an opportunity for us to meet and introduce you to the activities on offer around here for your vacations.
Swimming pool, spa treatments and campsite rentals