Rent a mobile home in La Bourboule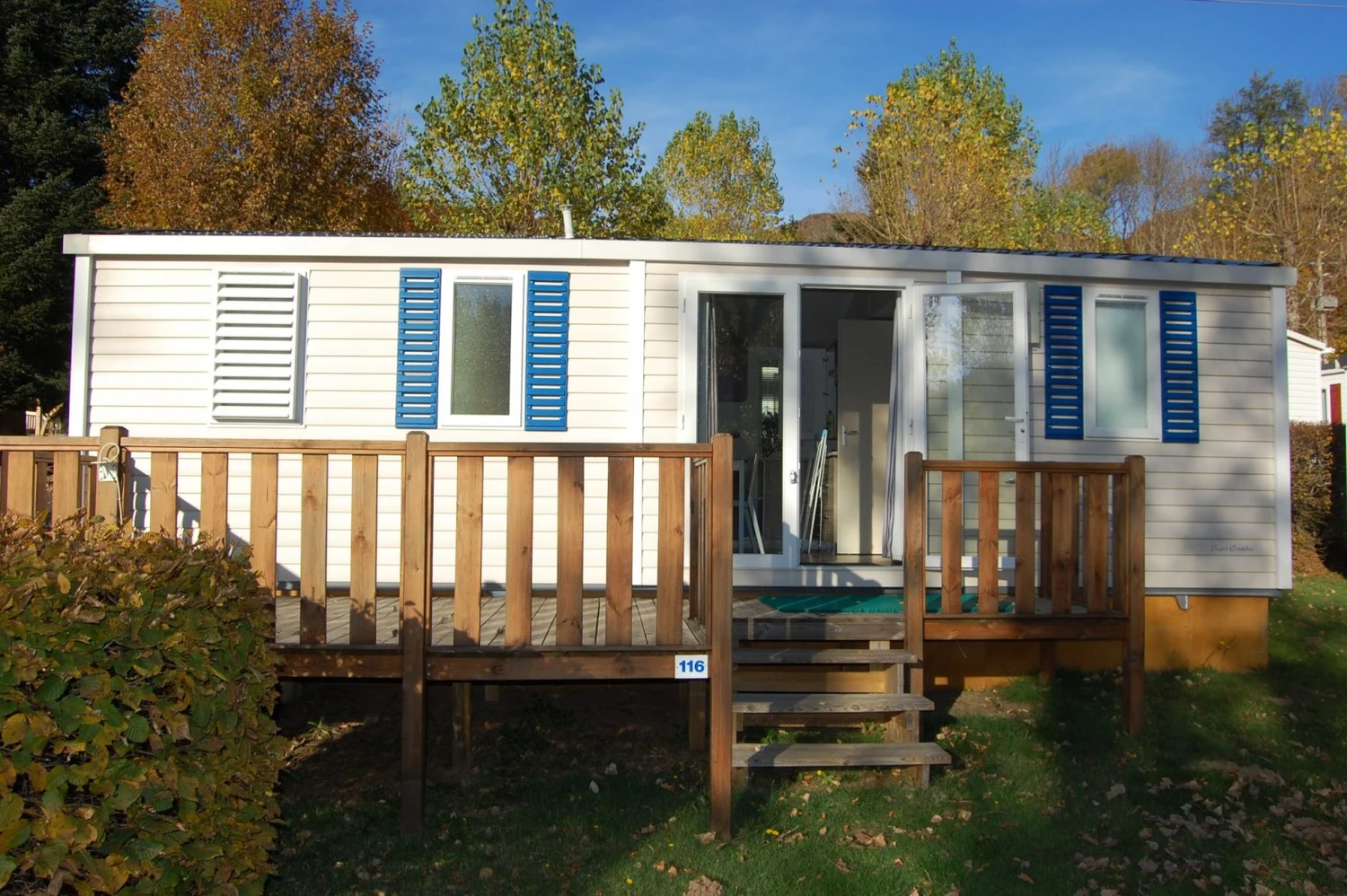 Mobile-home 34m² – 3 bedrooms – 6 pers. MRI Super Cordelia model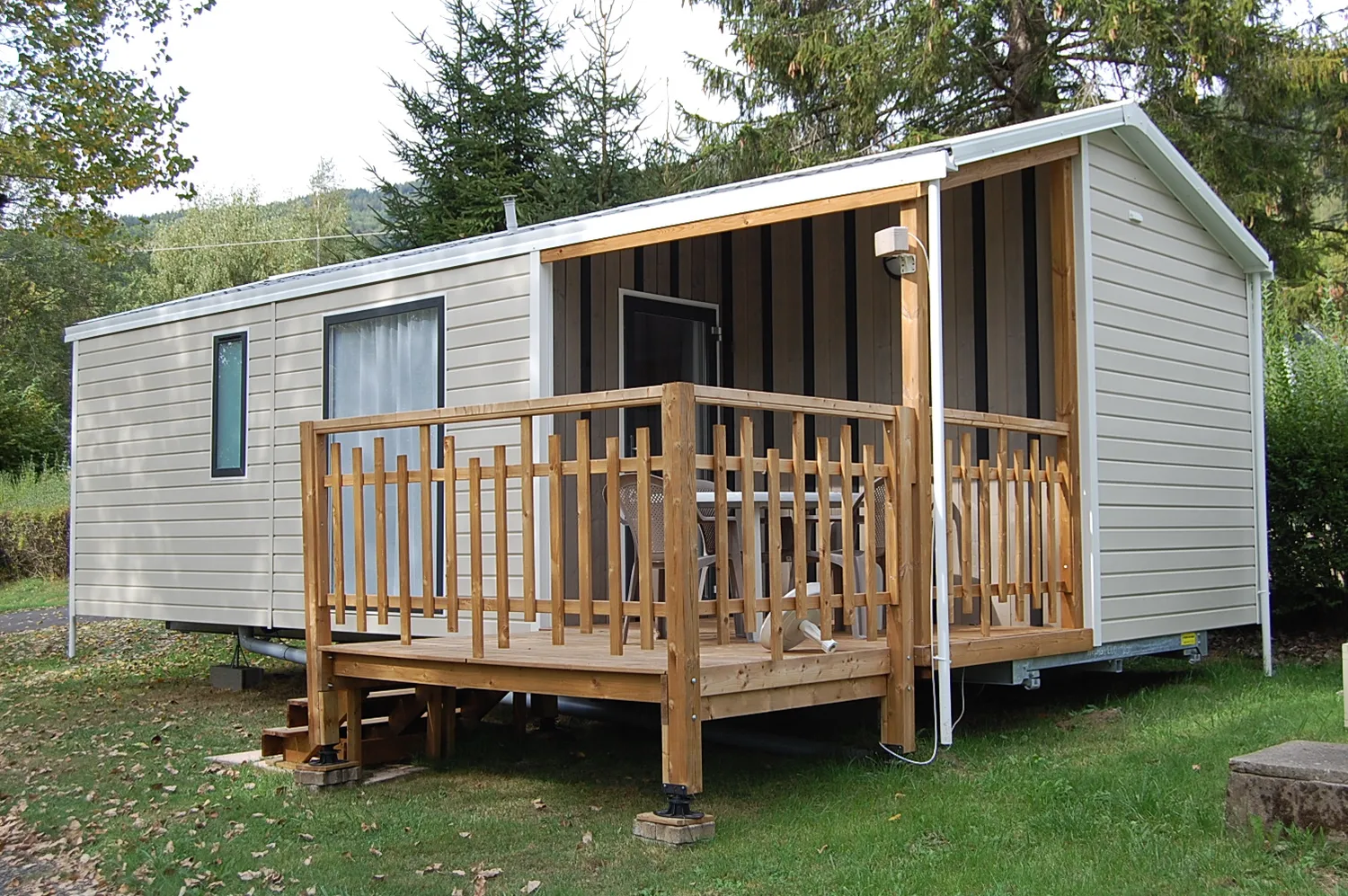 Mobile-home 32m² – 2 bedrooms – 4 pers. Model RIDEAU Malaga Duo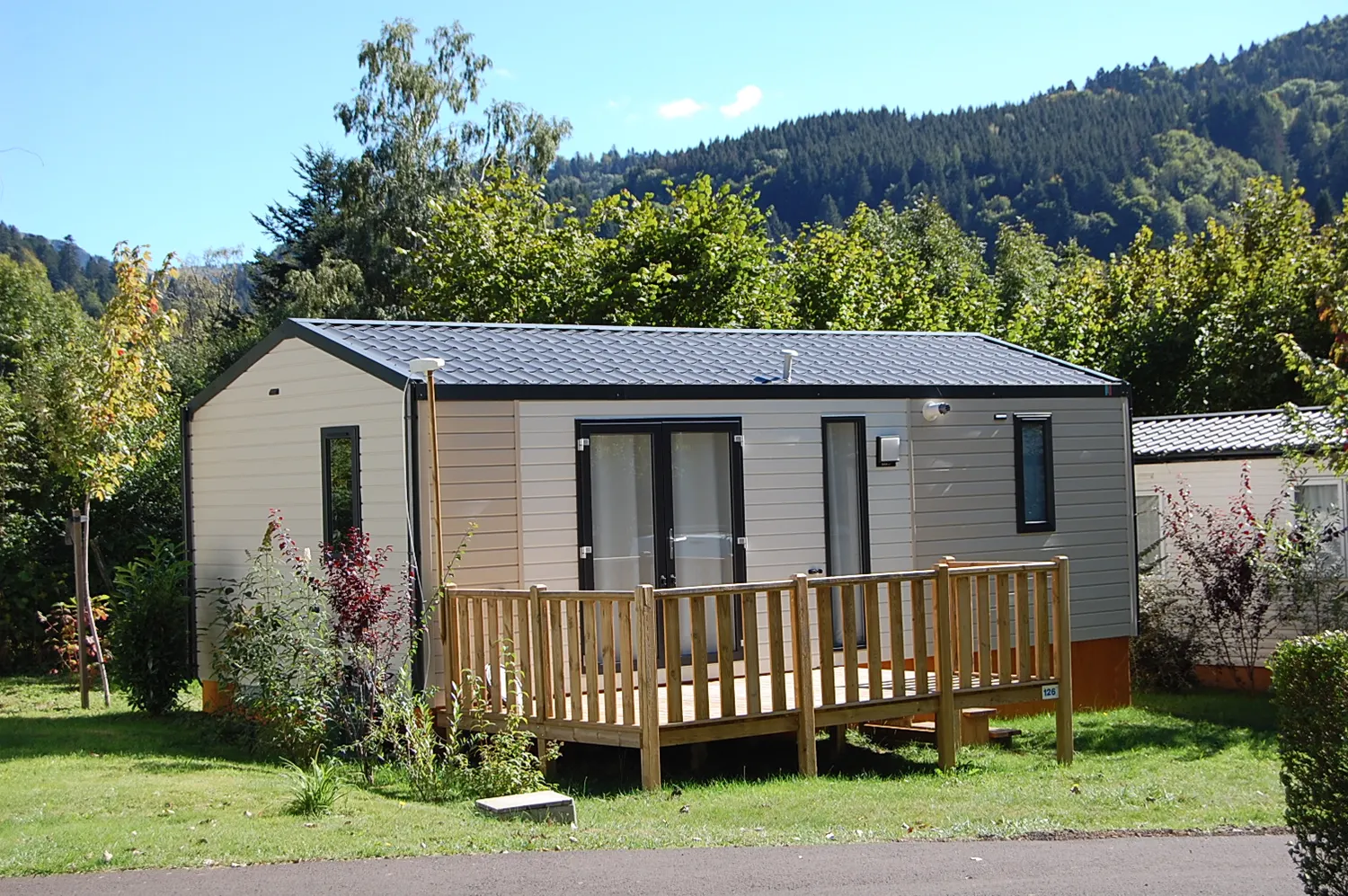 Mobile-home 30m² – 2 bedrooms – 4 pers. Model RIDEAU BAHIA Duo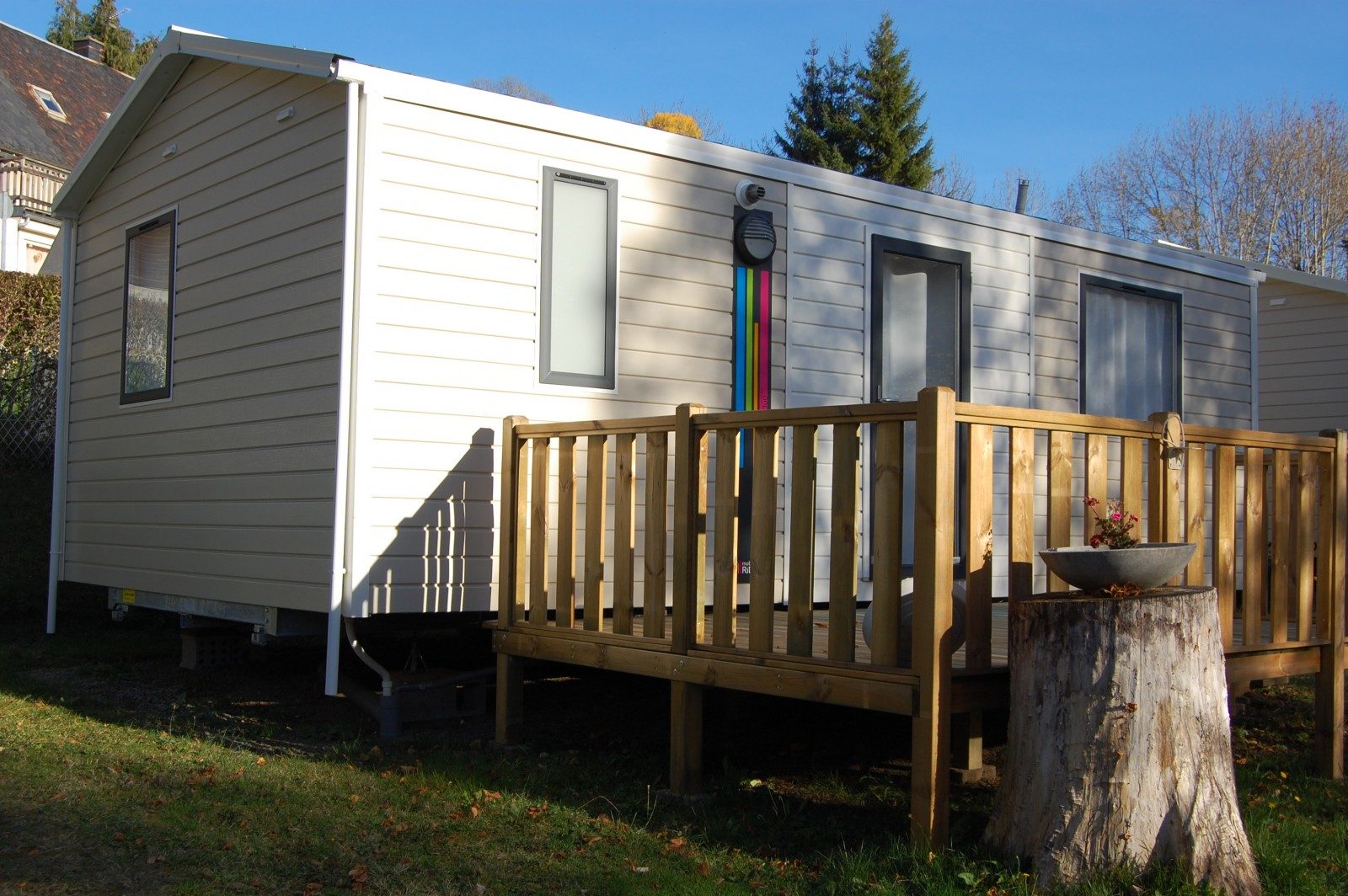 Mobile-home 29m² – 2 bedrooms – 4/5 per. Model RIDEAU Bermuda Modulo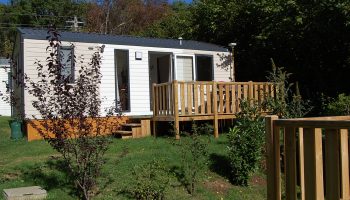 Mobile-home 28m² – 2 bedrooms – 4 pers. Model RIDEAU BERMUDE Duo modulo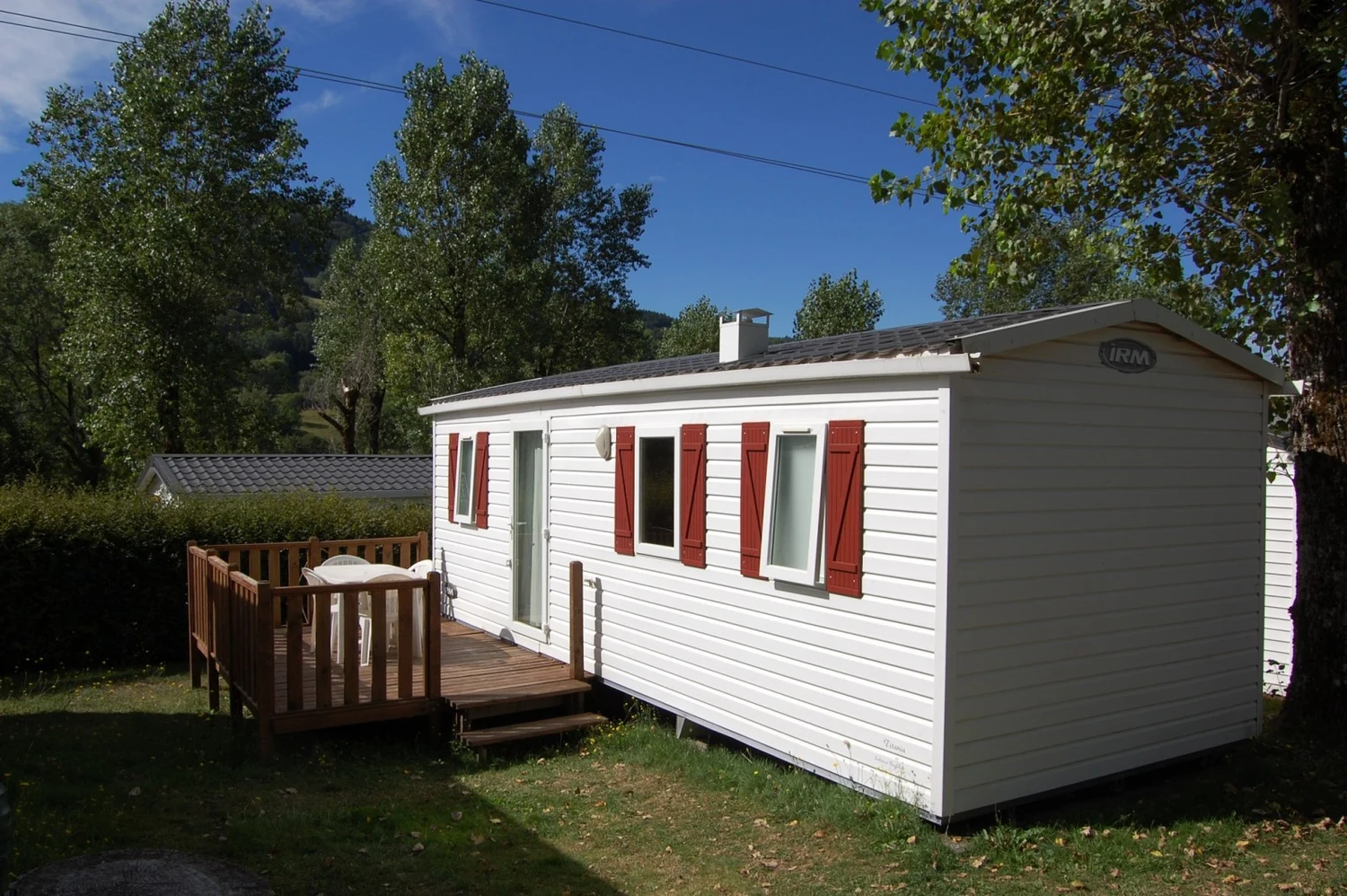 Mobile-home 24m² – 2 bedrooms – 4 pers. Titania MRI model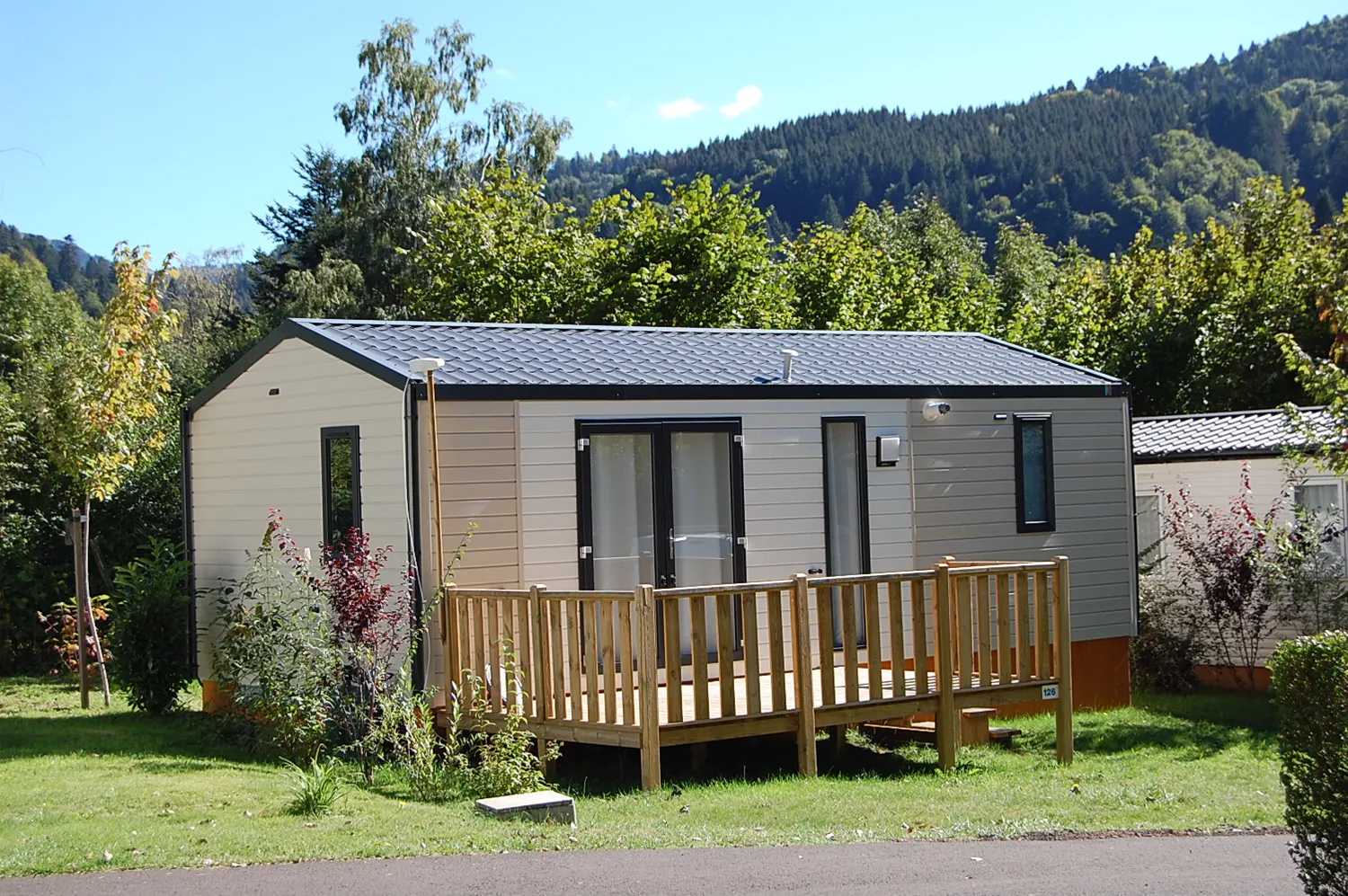 Mobile-home 24m² – 2 bedrooms – 4 per. Model RIDEAU Bahia Compact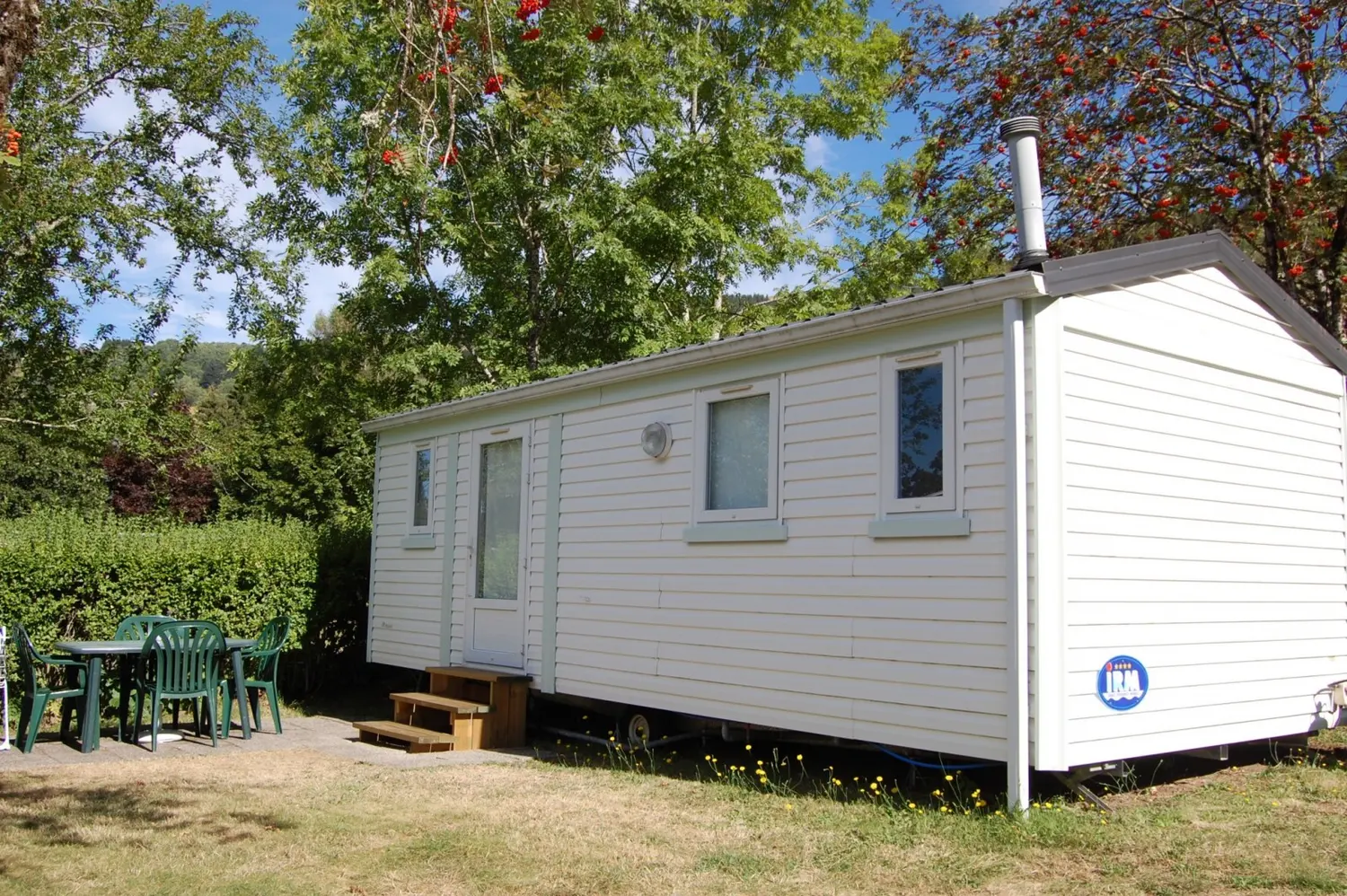 Mobile-home 21m² – 2 bedrooms – 4 pers. MRI Mercury model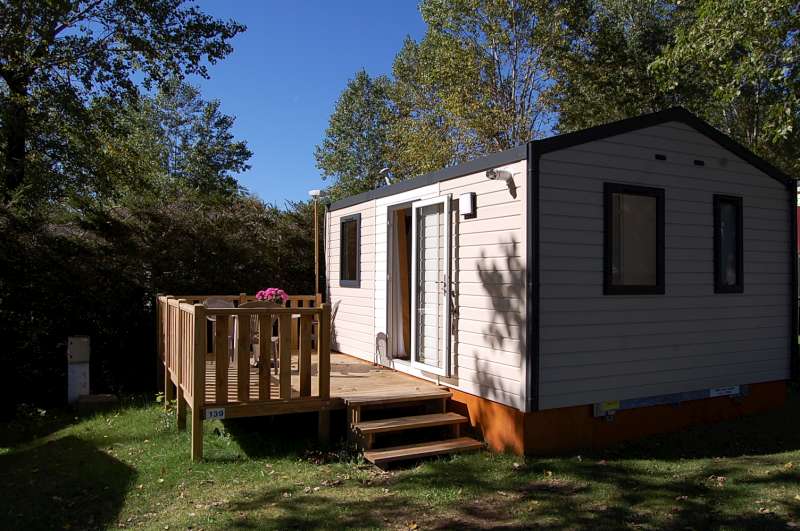 Mobile-home 20m² – 1 bedroom – 1 to 3 pers. Model RIDEAU IBIZA solo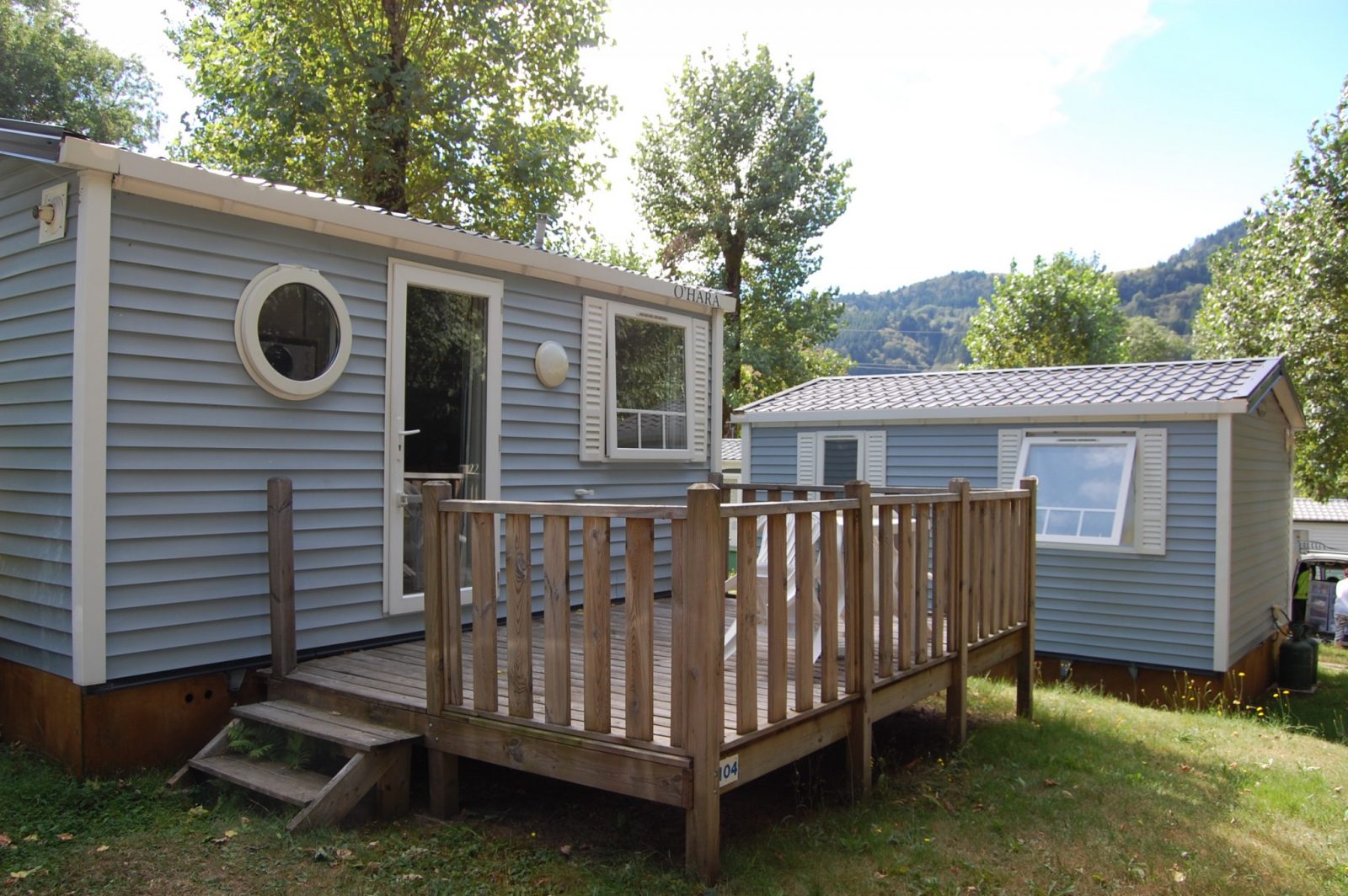 Mobile-home 19m² – 1 bedroom – 2 pers. Model O'HARA 504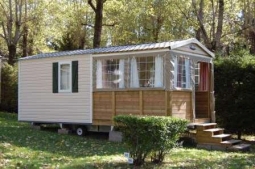 Mobile-home 19m² – 2 bedrooms – 4 pers. Vacancial MRI model without sanitary facilities
Mobile-home 34m² – 3 bedrooms – 6 pers. Model RIDEAU BERMUDE Trio modulo
Our mobile homes in the Massif du Sancy
Among the accommodation solutions available at our Les Clarines campsite, our team suggests renting a mobile home to enjoy a cosy, comfortable space.
You'll be spoilt for choice when it comes to the different models we have to offer, all with their own features and equipment to ensure you have a holiday where you'll want for nothing.
The advantages of renting a mobile home
Renting a mobile home is one of the best alternatives available for a vacation in the great outdoors. The first reason for this attractiveness is the low camping rates, as it's possible to stay in this type of residence for a price that's often much more attractive than that of a hotel room, especially if you're in a group.
Modern mobile homes also offer a high level of comfort and the necessary amenities for a "home from home" effect. Last but not least, they offer the advantage of access to the activities and facilities of the campsite where they are installed, for guaranteed moments of sharing and conviviality.
Our accommodations for 2 to 6 people for rent
Our Les Clarines campsite offers pitches and mobile homes to rent for up to 6 people.
At our 3-star campsite near the Massif du Sancy, you'll find a dozen different models for your mobile home rental, ranging from one to three bedrooms. These can accommodate between one and six people, with single or double beds to suit your needs. Most are equipped with sanitary facilities, and those that aren't are located close to the common facilities for easy access.
The kitchen area has been fitted out so that you can prepare delicious meals, which you can enjoy on the adjoining terrace.
Please do not hesitate to contact us if you would like any further information about our accommodation features or booking procedures.
You can reach us by phone on 04 73 81 02 30 (7/7 from 9am to 8pm), or via the online contact form at the bottom of the page.
Our pitches, rates and swimming pool